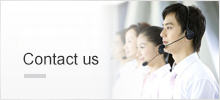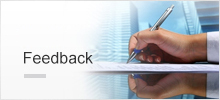 Los Angeles, JUNE 24, 2016 – China Enterta
"Charm of China" film crew (China) shot the sc
Your current location:Home > Activities > Enterprise News

Grand Cultural Documentary of Minorities "Charm of China" Into the UN
Release time :2016-01-28 Browsing times :
From :Beijing Kangpute Cultural Development Company
Zhu Xisheng, the secretary general of CCTF, had shown his strong support for the "Charm of China" Into the UN event in his speech, emphasizing on the importance of spreading fine traditional culture among children and teenagers. In addition, he stressed that one of the most priorities in the new period for CCTF is to enhance traditional culture diffusion and education and improve national soft power.
The Grand Cultural Documentary of Minorities "Charm of China" series (ENGLISH) project was approved by National Publication Foundation Management Committee in 2015, and was the first documentary that puts the splendid cultures of China's minorities on full display. This documentary is based on the oral and intangible cultural heritage of each ethnic groups as the core, and will consist of 20 episodes for one season. Each episode is 30 minutes long and there'll be 3 seasons for this documentary, which will be released worldwide.
This documentary aims to protect and promote intangible cultural heritage of minorities in China, and covers the most major and typical culture, convention, beliefs and so forth for 55 minorities in China. It records human style and features for minorities, and exhibits the cultural development and improvement for minorities in China. From the international viewpoint, this documentary (ENGLISH) has every aspect of minorities' cultural charm on record and on display, which efficiently constructs the diffusion passage for the globalization of ethnic culture, to protect and inherit the cultural heritage of minorities and draw world's attention to itself. Meanwhile, it can build the cultural brand with Chinese characteristics and style that interacts with foreign countries to enhance the charisma and influence of Chinese culture on the international stage. CCTF have inked a 3-year contract with Beijing Kangpute Cultural Development Company for partnership and will go about different methods to hold nonprofit and cultural exchange events between 2016 and 2018.
"Charm of China", for protecting and saving minorities' cultural heritage, will correspond to "B&R" and the developmental strategies of areas and countries covered by Asian Infrastructure Investment Bank, to serve the construction of "The Silk Road Economic Belt and the 21st Century Maritime Silk Road", and set up the international cultural dissemination platform to promote the cultural image of great China to the world. It serves as a great contribution to implementing the strategy for minorities' culture "being seen by the world".